On this page you will always get new videos that will accompany you through the driver's license training. Of course you can send us your wishes. If you have a particular topic that interests you and about which we should make a video. Just send us a message. If you have questions about a topic, you can also write to us.
You can find more VIDEOS with subtitles on our YouTube channel!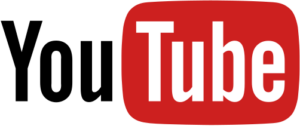 At ONLINE-FührerscheinCOACH

New Test Guidelines and the Automatic Regulation
This video is about the optimized practical driving test and the new "automatic regulation" with the key number 197. What is changing? Why does it change? You can find out here in this short video 😉
Turning right - The correct viewing technique
Many drivers have gotten into the habit of not turning on the turn signal. They do not look at their shoulder before turning! "I can see everything in the mirror," they say. Is that really the case? Get smart. Watch the video and become a safer driver! Because the right eye technique saves lives!
Starting without stalling
This video is about the clutch. Why does the car go out? What is the best way to drive off without it going out? Why the clutch? Successful starting explained briefly and concisely. Have fun with it 😉
This is about the new regulations for our safety on the road. New traffic signs and fine regulations. Valid from 28.04.2020. However, the some rules were taken back due to many complaints. Thus, the strict fine regulations have been relaxed again.
Right of way Part 1 - right before left
The first part of the right of way deals with the basic rule "right before left". Where does the rule apply? What are the exceptions? How do you recognize an intersection or junction? 
Right of way Part 2 - Traffic sign
The second part of the right-of-way videos is about traffic signs, their meaning and regulations. Also, the behavior in the traffic circle and at turning right-of-way roads.
Right of way part 3 - traffic light regulation, police, level crossing
This video is about the right of way through traffic lights, police officers and at the railroad crossing
Reaction distance, braking distance, stopping distance
This video is about the reaction distance, braking distance and stopping distance. How do I calculate this? Useful for the theory test and for experienced drivers.
Tips for registration. What documents do I need for registration. How does it work?
Which trailer can I drive?
Driving license class B, B96 or BE? Which one do I need? What am I allowed to drive?